1. Discounts billing
In l'Antiga Casa Sala we release new discount system for billing. Monthly billing web store and all our customers is calculated based on the value and there are 4 categories discount, starting with the category bronze, silver, gold and platinum. Each customer category has different discounts per product category, as we can see in the chart below.
If you already have a category of discount, when you access the website with your user name, you will see all items with your discount will automatically be applied on all your purchases so that you have to not worry about anything.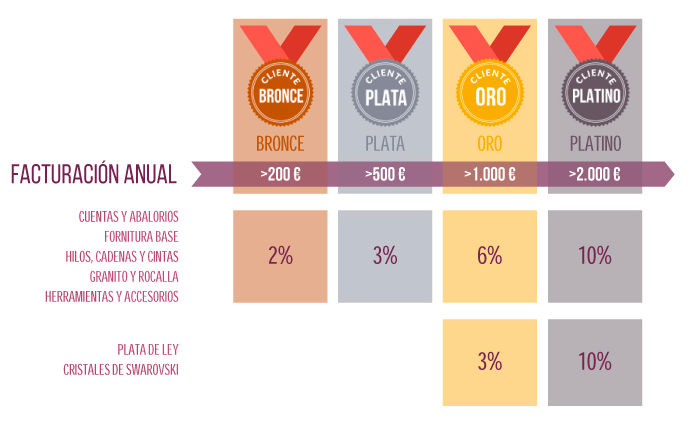 The categories of discounts are calculated at the beginning of each month with your turnover without VAT in the last 365 days, any rise or fall in this category will be notified by email and have the benefits of that category for a whole year, and only lose the after 365 days if you have not reached the minimum turnover of that category.
If an item has other promotion or discount applied for purchases in quantity always the greatest possible discounts will apply.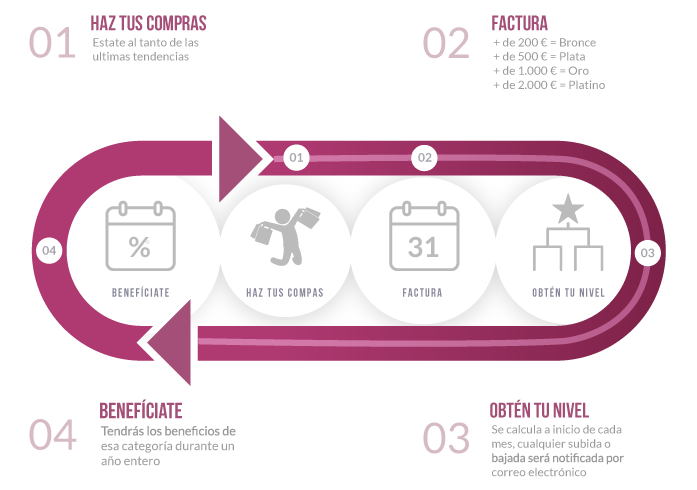 2. Discounts for purchases in quantity
For our wholesalers always have a better price, since 2012 l'Antiga Casa Sala offers discounts for purchases in quantity in some of its articles. If we want to buy an item with different rates for quantity, we realize that the tab of the article we will indicate how many units have to buy to get the discount brand.
If our billing discount is greater than any of the quantity discounts, in particular the section will disappear and only can access great discounts if you buy the quantity indicating the discount.

3. Discounted Items
We often do promotions of articles where we apply a% discount without minimum purchase and for all customers. These discounts we marked in yellow, and you will see the% discount on the page items and within the tab.

And once again, if we have a discount for billing and we want to buy an item with a discount promotion, always the greatest possible discounts will apply.